P.A.Y. programme is a dynamic after-school centre in Katutura which provides safe and nurturing learning environment for Namibian children and youth coming from disadvantaged communities.
We cater for learners in Grades 1 to 12 as well as out-of-school children.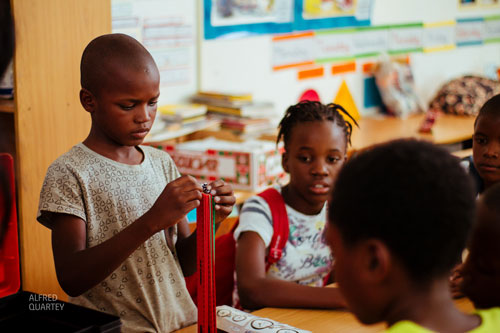 Junior Programme Component (Grades 1 to 7) with approximately 50 learners.
Primary Education encompasses an intergrated programme for 50 learners from grade 1 to 7. We concentrate on improving literacy and mathematical skills, learning through educational games which includes computer and robotics skills. Their physical motor skills are enhanced by BMX riding, soccer, swimming and basketball. Other recreational activities are chess and reading. Weekly Life Skills sessions are held which include cleaning of their environment and gardening. Learners attend an annual Life Skills camp and participation is earned.
Senior Programme Component (Grades 8 to 12) with approximately 50 learners.
Secondary Education component provides educational assistance to approximately 50 learners daily in Grades 8 to 12. There's an approximately equal number of males and females, with learners coming from over 10 different schools in the Katutura community. Lessons are delivered in compliance of the Ministry of Education, Arts and Culture official syllabi and observe a schedule that ensures learners receive quality instruction in, English, mathematics, accounting, and sciences as well as computer science. Learners are receive tutoring support for homework in all subject areas based on volunteers availability and skillset.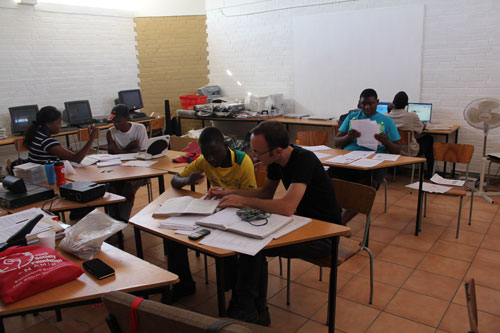 ---
Staff
Any education institution's capacity to deliver on its goals is to a largest extent determined by the quality and numbers of people working to deliver on its mission and goals. We at PAY take pride in the incredible dedication of our staff to the cause of young people and many hours of hard work they put in making sure that no PAY child is left behind.
---
Service Contract Agreements