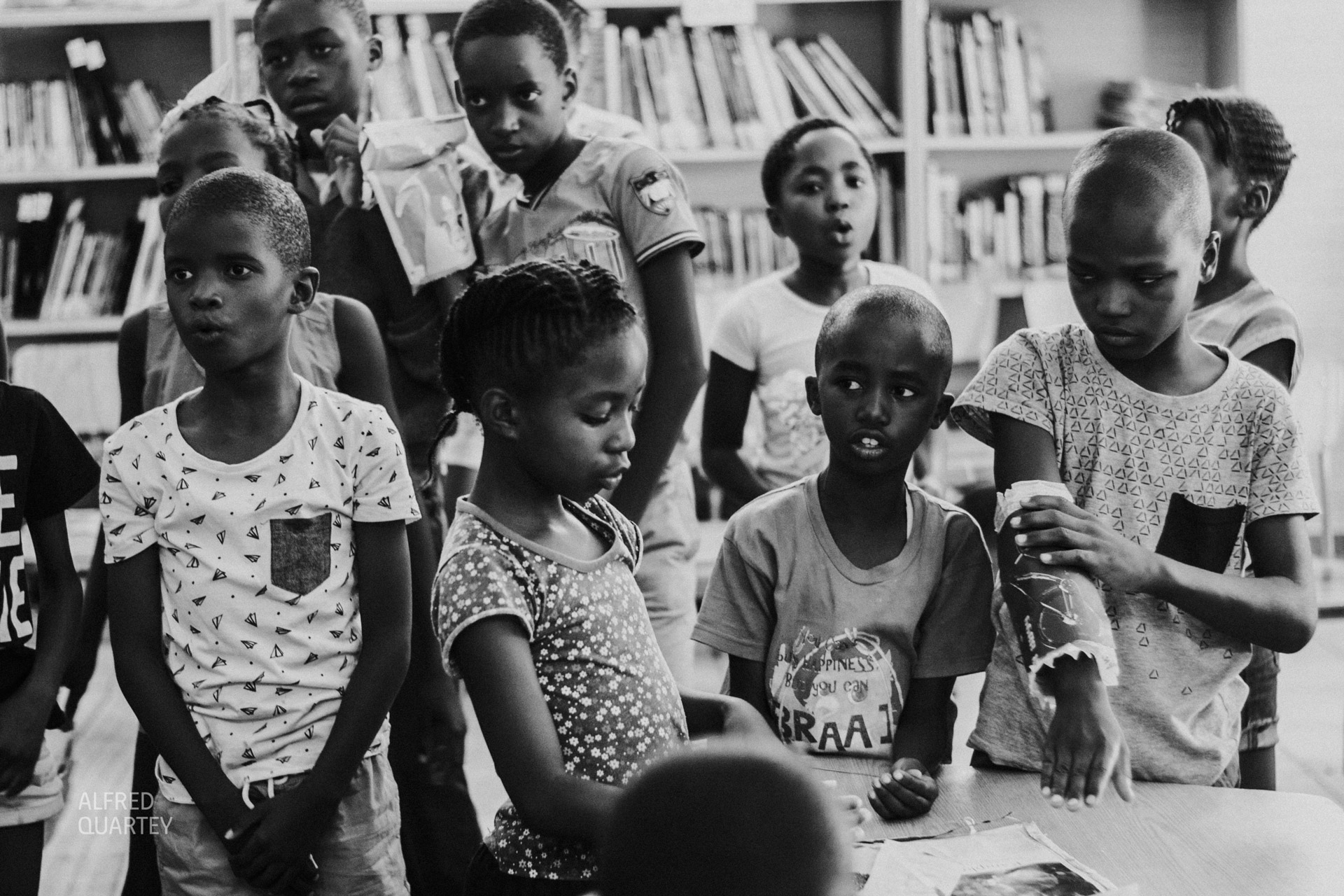 3rd Pillar: PAY Life skills Program
The Life Skills programme seeks to give learners the tools they need to make healthy lifestyle choices, in order to achieve physical, mental and social wellbeing. Our Life Skills pedagogy embraces a holistic approach to a child and is a fine thread that runs through and connects the other two pillars, education and sports. We cover the following topics as part of our core Life Skills programming:
Sexual and reproductive health
by fostering healthy lifestyle choices through comprehensive sexuality education (CSE), we help the Government of Namibia deliver on the
ESA Commitment
to make sure the youth make informed decisions about their sexual and reproductive health and form healthy relationships.
Career guidance, goals and priorities
we guide the youth to achieve the future of their dreams. Invited guest speakers talk to them about different career paths, how they should set goals for themselves and use a step by step approach towards attaining them.
Mentoring and guidance
through different partners the youths find mentors and role models that they can look up to guide them on the journey of life. Check our I-Inspire movement!
Girls club / boys club
separating the youths for an hour allows us the chance to talk to talk, girl to girl, or boy to boy, in the hope of creating an exchange and fostering discussions that will help answer their most sensitive questions and create dialogue opportunities on issues they don't necessary discuss with anyone else and often wonder about. P.A.Y. provides substitute parental support and bridge that gap as most of our learners come from single parent and child headed homes.
Environmental awareness and sustainability
Enhancing understanding on what sustainability is and why it is important. What environmental issues are facing our planet and what are the solutions? The framework for our course on sustainability delivered in partnership with Progress Namibia can be found here.
Healthy lifestyle choices
alcohol and substance abuse, consequences and alternatives is a core part of PAY mission. Through a partnership with SAIF, we run a SAY NO TO UNDERAGE DRINKING campaign since 2015. We not only teach our youth about the dangers of substance abuse but we empower them to act in line and not against their better judgement and encourage them to spread that message in their communities through youth-led campaign.
Community outreach
we seeks to ensure our learners recognise they have a responsibility within their community and that they have a role to play in their families, as breakers of the poverty chain, through a future focus driven by their succeeding in their education to set up a different life for themselves and their families.