P.A.Y. programme is a dynamic after-school centre in Katutura which provides safe and nurturing learning environment for Namibian children and youth coming from disadvantaged communities.
We cater for learners in Grades 1 to 12 as well as out-of-school children.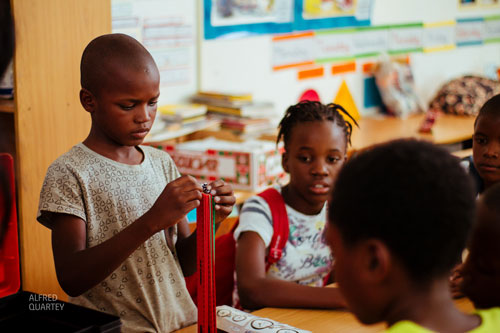 Junior Programme Component (Grades 1 to 7) with approximately 50 learners.
Primary Education encompasses an intergrated programme for 50 learners from grade 1 to 7. We concentrate on improving literacy and mathematical skills, learning through educational games which includes computer and robotics skills. Their physical motor skills are enhanced by BMX riding, soccer, swimming and basketball. Other recreational activities are chess and reading. Weekly Life Skills sessions are held which include cleaning of their environment and gardening. Learners attend an annual Life Skills camp and participation is earned.
Senior Programme Component (Grades 8 to 12) with approximately 50 learners.
Secondary Education component provides educational assistance to approximately 50 learners daily in Grades 8 to 12. There's an approximately equal number of males and females, with learners coming from over 10 different schools in the Katutura community. Lessons are delivered in compliance of the Ministry of Education, Arts and Culture official syllabi and observe a schedule that ensures learners receive quality instruction in, English, mathematics, accounting, and sciences as well as computer science. Learners are receive tutoring support for homework in all subject areas based on volunteers availability and skillset.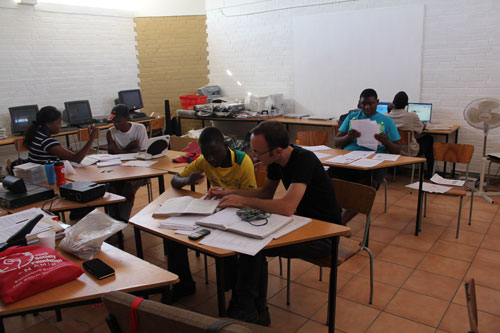 ---
Staff
Any education institution's capacity to deliver on its goals is to a largest extent determined by the quality and numbers of people working to deliver on its mission and goals. We at PAY take pride in the incredible dedication of our staff to the cause of young people and many hours of hard work they put in making sure that no PAY child is left behind.
---
Service Contract Agreements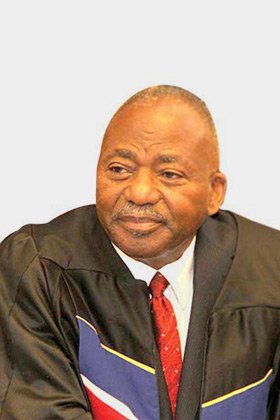 Prof. Peter Katjavivi
Patron
---
Currently Speaker of the National Assembly at the Parliament of Namibia, Prof. Katjavivi has been at the forefront of higher education in Namibia, transforming University of Namibia from a previously segregated academic institution into a national university with relevant programmes that are increasingly accessible to all Namibians. He has highly developed skills in managing diversity, promoting consensus and networking. He has served on the boards of various international bodies and associations, particularly in the educational and developmental spheres.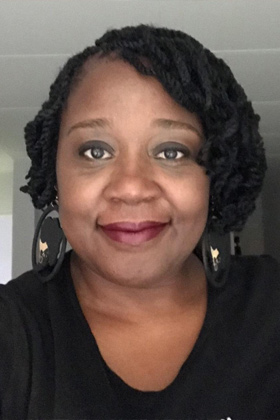 Ms. Kumbi Short
Chairperson
---
Ms Short is an independent IT Management Consultant with over 20 years senior management experience in the IT industry and has a proven track record of delivering business change and transformation in a number of countries. Her main areas of competence are digital transformation, operational turnaround and performance improvement in IT Service environments.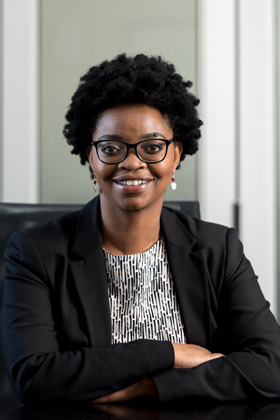 Ms Oshoveli Munashimue
Executive Director
---
Currently Client Coverage Manager at Standard Bank Namibia, Ms Munashimue is responsible for ensuring the development and expansion of business relationships with the Namibian Public Sector. Before Standard Bank, Oshoveli worked at non-profit organizations as a development and operations manager responsible for the everyday running and fundraising of the organization.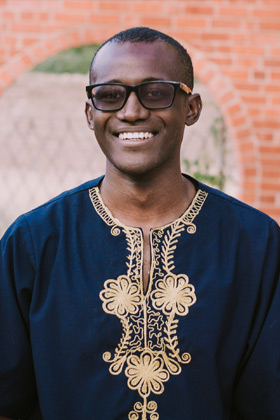 Mr Jesaya Hano-Oshike
member
---
Currently the Client Services Manager at RisCura Consulting Namibia, Mr Hano-Oshike works in the financial services industry with experience in bank treasury management, private equity and investment consulting. He is a former member of the RMB Namibia Social Corporate Investment Committee and possesses a valuable understanding of the linkages between corporate and development sectors.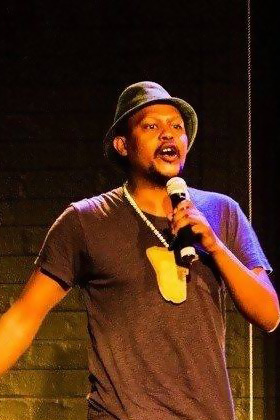 Mr Patrick Sam
member
---
Currently Executive Director of Namibia Institute of Democracy, Mr Sam's expertise comprises monitoring and evaluation, strategic planning and organizational development, program designs, effective and efficient implementation strategies. As the former Programme Coordinator of PAY at a time when foreign aid subsided in Namibia, he had to ensure the optimal functioning of the institution in the planning and implementation activities of the programme.